About the Bev Birch School of Dance
We are one of Auckland's most established dance schools providing a safe and caring environment for children to be able to achieve their very best.
Based in West Auckland, dance classes are held in the hall on the corner of Great North Road and McLeod Road in Henderson. We have children's dance classes and teen or adult dance classes.
The emphasis is on "Love to Dance;" having fun while learning the basics of dance and having the opportunity to perform. As part of their learning and enjoyment student groups often perform at functions and retirement villages around Auckland.
The BAL, JDNZ & NZAMD Contemporary syllabi are taught, each is an interesting and exciting syllabus to learn and extend a dancer, are taught for exams. Children are encouraged at all dance levels, and progress at their own rate. All efforts are rewarded at the end of year prize-giving.
About Bev Birch
Bev Birch began dancing when she was five years old and has had a passion for all dance styles ever since – so much so that she's made a successful career out of teaching dance to others.
With 40 years of teaching experience Bev admits she's still learning. She attends the Sydney Summer School almost every year both to tutor and to update herself. That means she can offer you or your child the latest dance techniques and styles.
Among Bev's dance credentials are: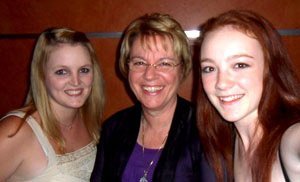 MBAL examiner – one of only two in New Zealand.
MNZADT – Accredited Member of the New Zealand Association of Dance Teachers.
Registered Teacher of Jazz Dance NZ
Experience in BBO.TTC – British Ballet Organisation – Tap Teacher's Certificate.
Experience in ISTD – Imperial Society of Teachers of Dance.
Experience in NZAHND – New Zealand Association of Highland & National Dance.
Bev is a BAL (Ballet Australasia Ltd) examiner throughout Australia and New Zealand examining Ballet, Tap, Jazz, Hip Hop, Irish and National Character dance styles. 2011 brought a presentation from Ballet Australasia a 'Gold Member Award" for Teacher of Excellence. Bev has trained winners of Tap National Young Performer Awards 1992 Jessica Hayes and 2012 Alyssa Moore with several 2nd and 3rds too in the bi-annual event.
In Bev's own words: "My passion is teaching dance and I feel so fortunate to have been able to make it my career. I love to instil the love of dance in interested young boys and girls. I also enjoy being able to offer a platform on which children can showcase their skills. Our shows are a good mix of their talent and my guidance working together to allow all dancers to express themselves in the context of a performance."
Lynley Murgatroyd
Lynley started dancing at the age of 6. With her passion and love of dance she successfully ran her own dance school for 10 years until 1992 when she started a family. She has since taught at other dance schools.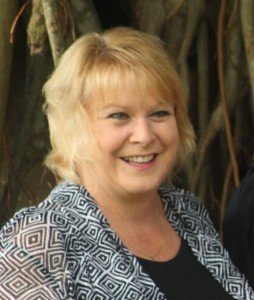 Her credentials are as follows:
Examiner of BAL
Examiner of Jazz Dance NZ
Registered Teacher of Jazz Dance NZ
Qualified and Registered Teacher Ballet Australasia
Successfully passed senior ballet exams in BBO
Completed exams to NZAMD Adv. (Hons)
Completed TCIV in Dance Teaching and Management with Ballet Australasia
Lynley has successfully taught students who are studying and performing professionally in Australia and New Zealand.
Alyssa Moore
Alyssa Moore, 22, has completed all Tap Dancing & Jazz Dancing exams to Senior Solo level with exceptional marks.
Studied Senior Ballet to Intermediate level. BAL Irish and HipHop exams successfully completed in full.
Won 3rd place in Tap National Young Performers' Awards Oct 2010, in Invercargill
Nominee in Jazz Dancing Nationals Young Performers' Award Oct 2011, in Invercargill
Winner Senior Tap Dancing Award held at Avondale College in West Auckland June 2011
Winner of Tap National Young Performers' Awards Oct 2012, in Invercargill
Qualified & Registered Teacher of Ballet Australasia Ltd TCIII
Lisa Grey
Lisa found her love of dance at the age of five and dance has been her passion ever since. She is constantly exploring new horizons and prides herself on continually trying to improve her dancers by educating them about their bodies, using her personal training skills to enhance the students she teachers. Lisa loves the performing arts and keeps abreast of the latest trends and enjoys bringing that to her students.
Trained in BAL Ballet attaining Elem BAL Certificate
Trained in JDNZ Jazz achieving Major JDNZ Certificate
Registered teacher of JDNZ
Currently teaching conditioning classes and JDNZ Contemporary and Lyrical syllabi
Attained Bachelor of Arts from Massey University
TAELLN which has qualified Lisa to tutor and assess upcoming personal trainers & fitness professionals over the last 3 yrs
Qualified personal trainer, has worked for 8 yrs training people and teaching dance based fitness classes for Les Mills
Currently working towards becoming a registered nutritionist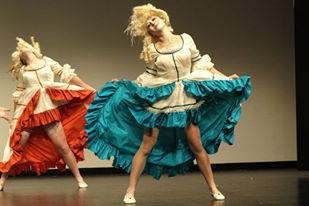 ---
About Our Students
Many of our students have made careers out of the passion for dance that grew during their time at the Bev Birch School of Dance. Some have studied for Teachers' Certificates and completed University Dance Degrees. Others have gone on to become dance teachers or dance professionally in New Zealand or overseas.
Successes – our latest press release:
Oct 16 2012 saw our very own ALYSSA MOORE win the TAP NATIONAL YOUNG PERFORMERS AWARD in Invercargill. This event is held every two years, and in 2010 Alyssa was placed 3rd. In 2011 Alyssa was a nationol nominee in the Jazz section. Alyssa has won many championships and scholarships both in New Zealand and Australia. It was a very exciting weekend to win the highest award of Tap Dancing in New Zealand. 'A dream come true' says Alyssa, who is now one of our qualified teaching panel.
James Grant was a nominee for Tap National Young Performers' Awards in Invercargill in Oct 2012. He was awarded the Advanced Tap Scholarship by the BAL Examiner 2011.
Shannen Crawte won the 2012 Pre Senior BAL Ballet Scholarship and Senior Jazz BAL Scholarship. 2013 Winner of Musical Theatre competition category.
Grace Dunn was awarded BAL Scholarship for Senior Ballet and also the Senior Jazz Scholarship 2016.
Chloe Chiu won Junior Jazz Scholarship 2016.
Isla McNiel has performed at the Civic Theatre in 2016's Ruaumoko, part of Auckland Arts Festival programme.
Our Jazz Dance NZ exam results were the highest possible in Jazz grade, and Medal Tests for Limbering and Contemporary.
A high percentage of our pupils were awarded Honours with Distinction in their BAL exams for Ballet, Jazz and Tap.
We are delighted to reward our dancers with more than 80 trophies presented at our prizegiving each year.
Jan 2017 – Two trophies were awarded to Bev Birch School of Dance for most honours points in NZ for Jazz grades and also Tap n Beats in BAL Exams 2016, these trophies were presented to Bev Birch and Lynley Murgatroyd at Summer School, Sydney.
BAL Certificates of Excellence 2017 awarded to Mio Kamiya, Winifer Peteli, Grace Dunn, Alesha Paterson-Moors, Erin Geraghty
2017 Scholarships won by Grace Dunn (Ballet), Winifer Peteli (Jazz & Tap)
BAL Certificates of Excellence 2018 were awarded to: Grace Dunn – Elem Jazz, Isla McNiel – Tap n Beats, Tawahi Pai – Tap n Beats
Jan 2018 – Trophies awarded to Bev Birch School of Dance for BAL Most points NZ Tap n Beats; Most points = Senior Ballet; Most points NZ Junior Jazz
Jan 2019 – Trophies awarded to Bev Birch School of Dance for BAL Most points NZ Senior Ballet; Most points NZ Tap n Beats; 2nd Jazz points NZ